Step 1 - Review Product Selection
Customise your Titanium™ Spa
Step 2 - Choose Options and Upgrades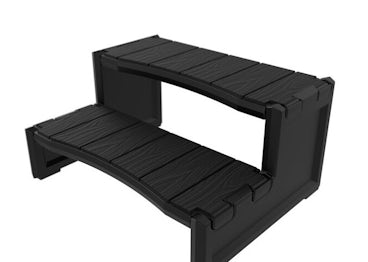 Spa World™ two tier black moulded steps
$199
These economical two-tier black moulded spa steps make getting in out of your spa safe and easy. They are lightweight yet rugged, can handle up to 140Kg and are quick and easy to assemble. Dimensions (Assembled): 715mm W x 358mm H x 556mm D. If you are looking for a step up in quality check out the 2 tier aluminium steps.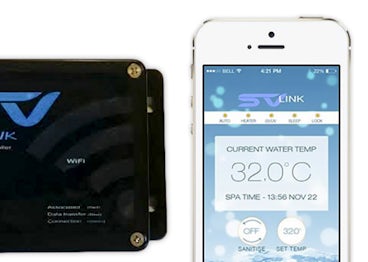 SpaNet™ SmartLink™ WiFi control
$695
The SmartLink™ WiFi module and SpaLink™ app allow you to connect to your spa remotely from any location via your home WiFi network.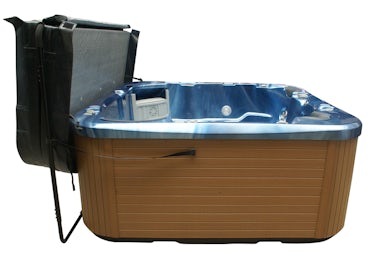 Spa World™ Cabinet-Free Spa Cover Lifter
$399
Cover lifters help save your spa cover and your back.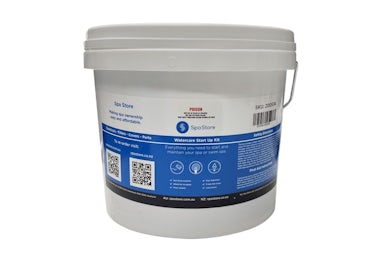 Spa Store Water Care Start-Up Kit
$249
We know you will be excited when your spa arrives so we created this handy start-up kit.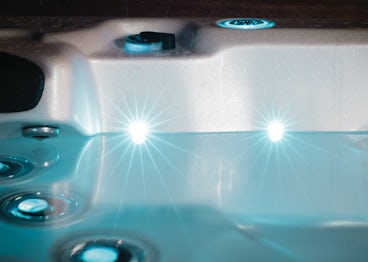 Hydroglow™ Perimeter and cabinet lighting
$499
The additional lighting to the water edge and functional outside lighting are included with the perimeter and cabinet lighting package. All lighting is customisable to suit your mood.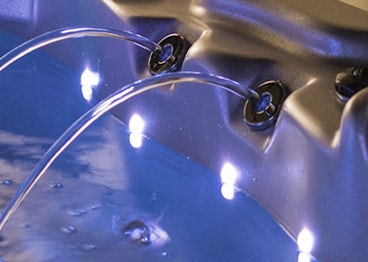 Hydroglow™ Backlit Laminar Jets (Medium)
$199
They offer another level of aesthetic beauty.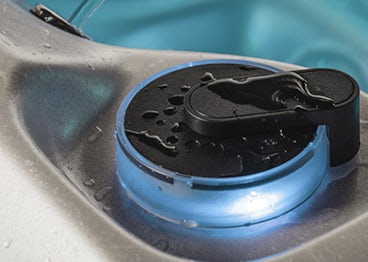 Hydroglow™ Backlit Jets and Topside Controls
$699
Bring your spa to life with backlit jets and top side controls.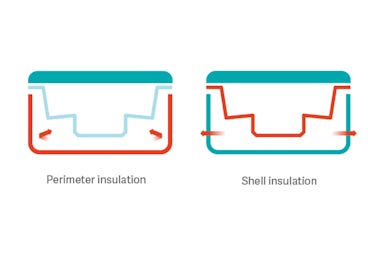 ThermoLock™ Dual layer Insulation (Large)
$999
Dual layer insulation provides the ultimate sound deadening and heat retention.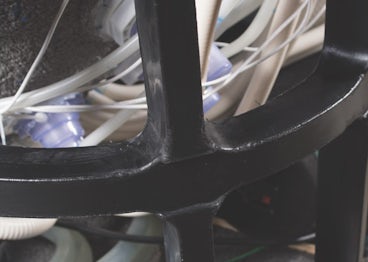 Timber-free Permaframe™ Construction (Large)
$999
Permaframe™ construction is a timber-free framing system that is impervious to rot, mildew or vermin damage.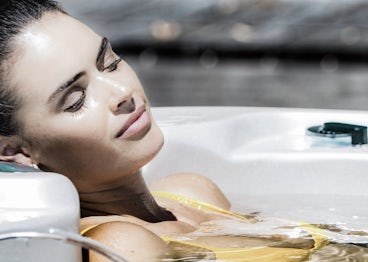 Purezone™ UV-C Automatic Water Purifier
$999
UV sterilization kills 99.9% of water borne viruses and bacteria, including the hard to reach Giardia and Cryptosporidium viruses.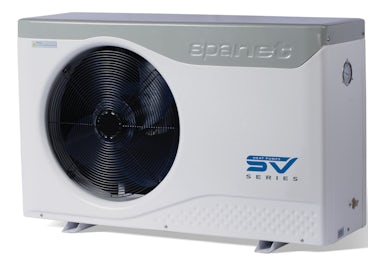 SpaNet™ 8.8kw Hybrid Heat Pump
$4,449
Ideal for swim spas up to 6m, this integrated SpaNet™ Hybrid Heat Pump can save you up to 75% off your spa heating costs.
Hydroflow™ Stainless Steel Jets (Entertainer Spa)
$1,100
Hydroflow™ Stainless Steel jets use the famous Vortex™ jet design which provides a premium massage.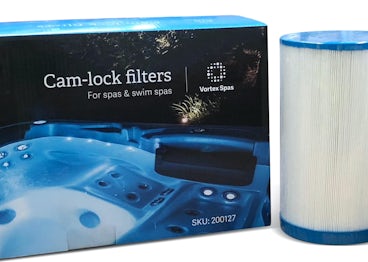 Vortex Spas™ Spare Filter Kit
$225
Save yourself time and prolong the life of your filters with a spare filter kit. Keep this second set of filters on hand to rotate while you are cleaning the filters that come with your spa.
Spa World™ 2 Tier black aluminium spa steps
$399
These high-quality, two-tier black aluminium spa steps make getting in out of your spa safe and easy. Lightweight yet rugged, they can handle up to 170Kg and are quick and easy to assemble. Dimensions (assembled) 686mm W x 360mm H x 530mm D.
Step 3 - Confirm Your Order