Gallery
Looking for inspiration and tips? Check out these Spa World customer installations to see what you can achieve.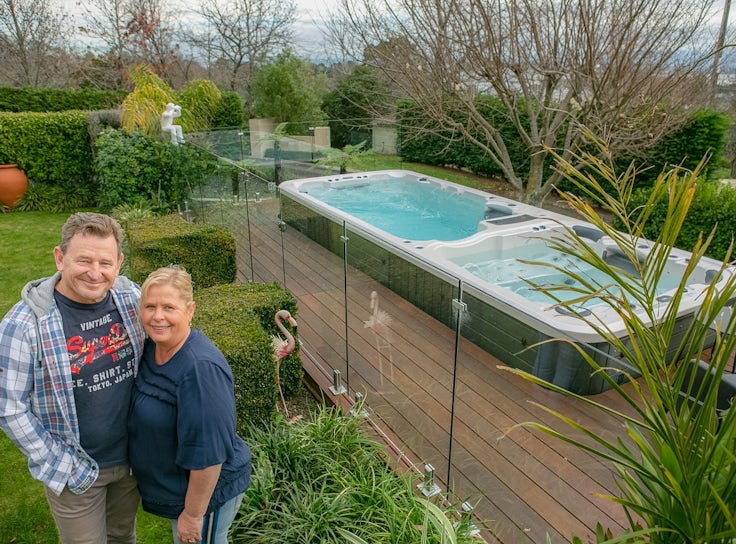 Looking for backyard design inspiration? This couple installed a swim spa in a deck on a sloping site and the resuls are stunning. Check out the finished installation and read their design and build story below. Vortex Hydrozone Pro+™ with Coastal Grey Cabinet and Gypsum Shell.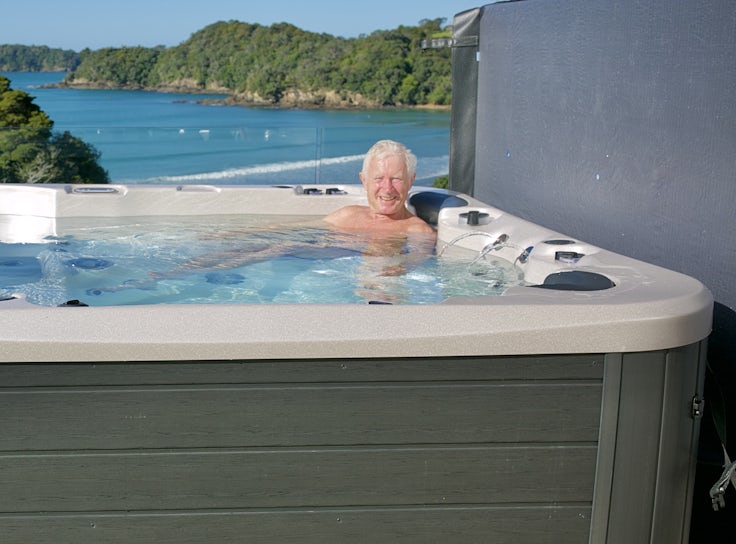 Champion kayaker Ian Ferguson is one of New Zealand's most successful sportspeople. Now retired, Ian has spent the past year building his dream home at a sublime beachfront location near Auckland.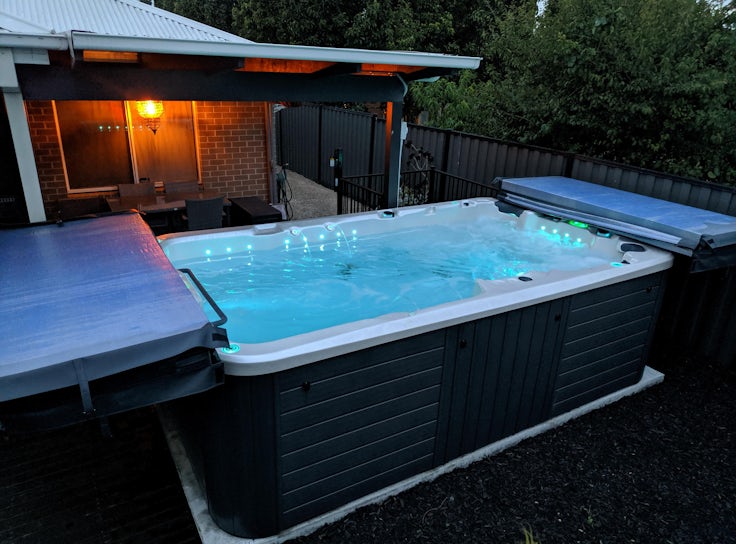 This is a great swim spa installation with entry barrier.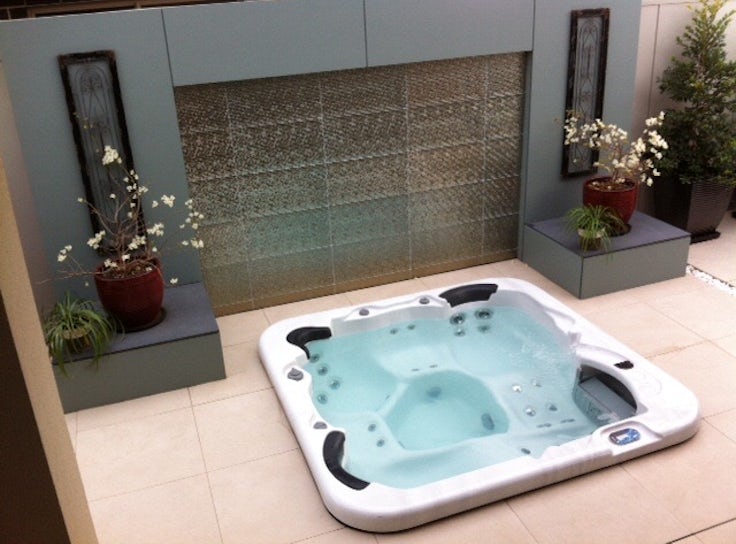 An inground Mercury with Gypsum shell.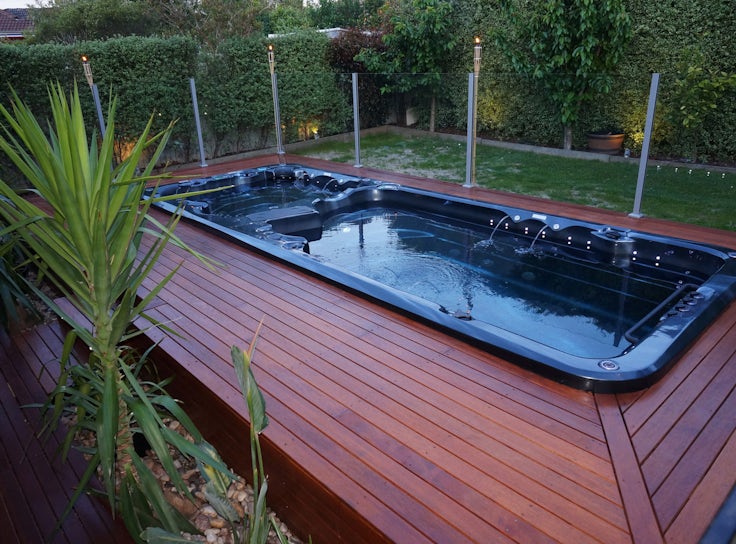 An inground Hydrozone with glass fencing.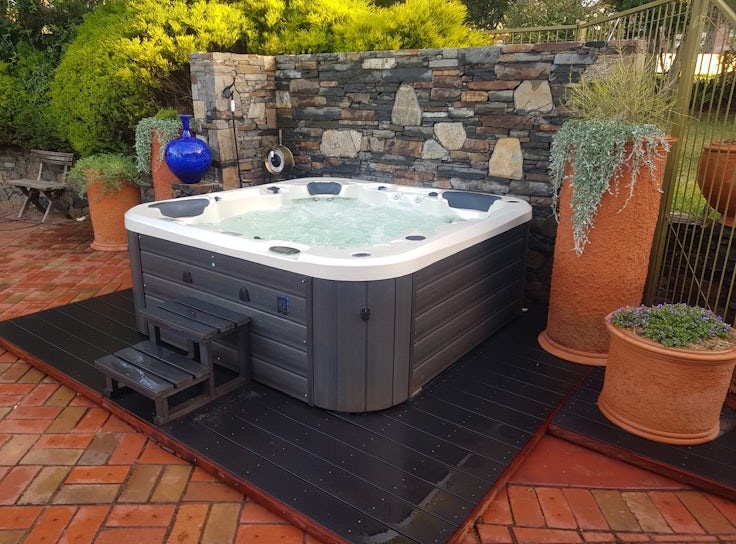 A Xenon spa in a nice outdoor patio oasis.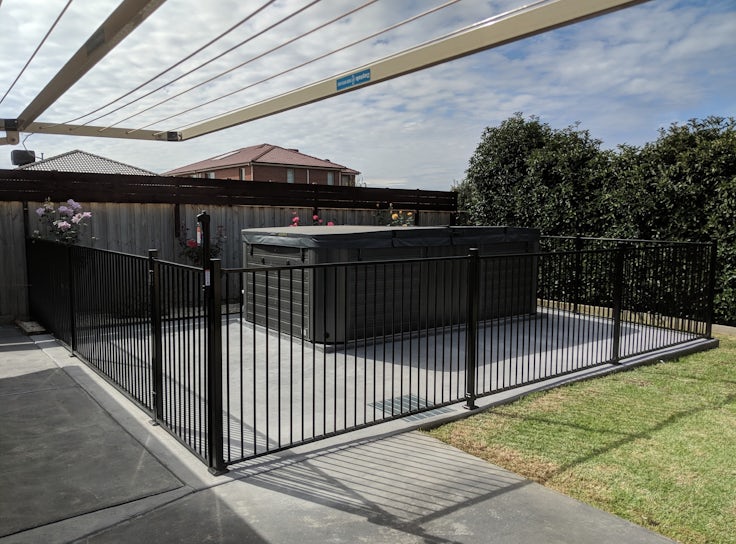 Sleek metal fencing around an Aquaalounge swim spa.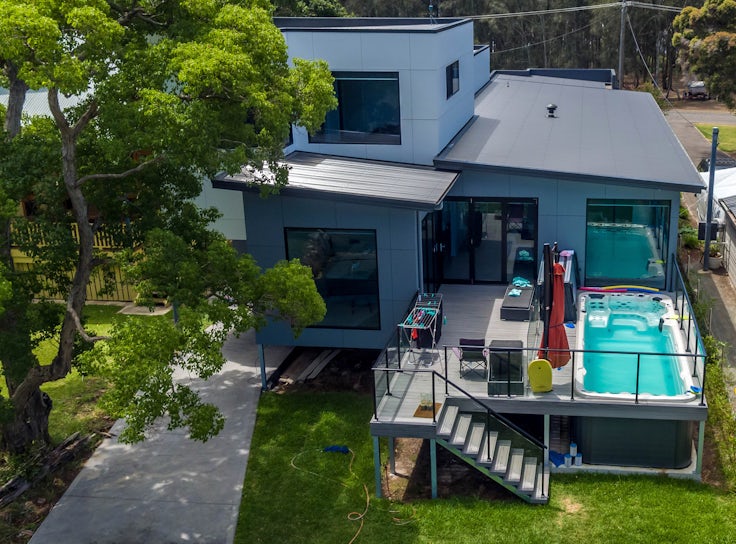 A great balcony area for the family, with a Vortex Aqualap and SU2 umbrella.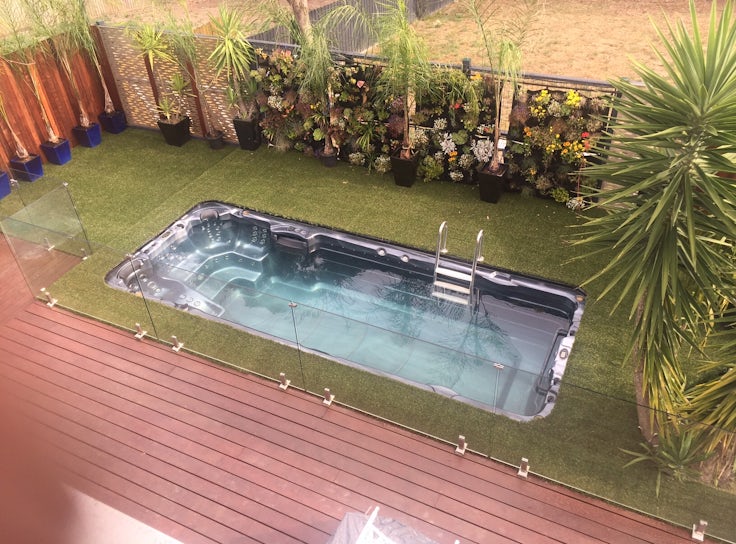 An Aqualap spa inground on the grass.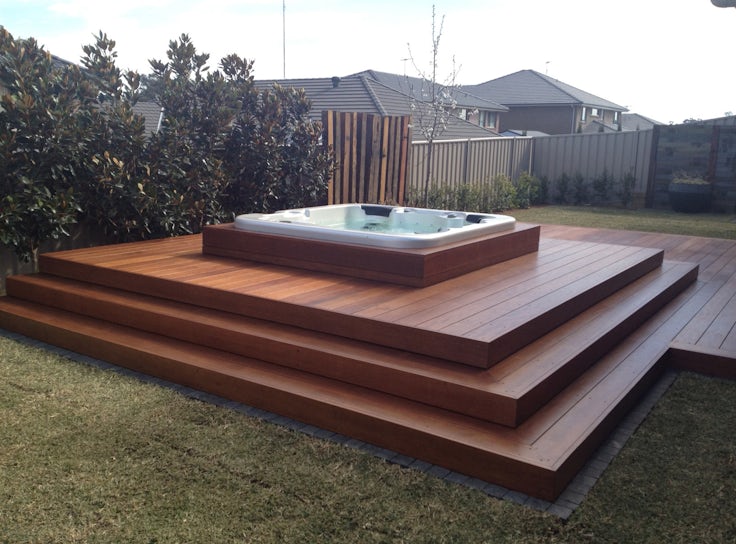 A Titanium spa as a feature in the backyard.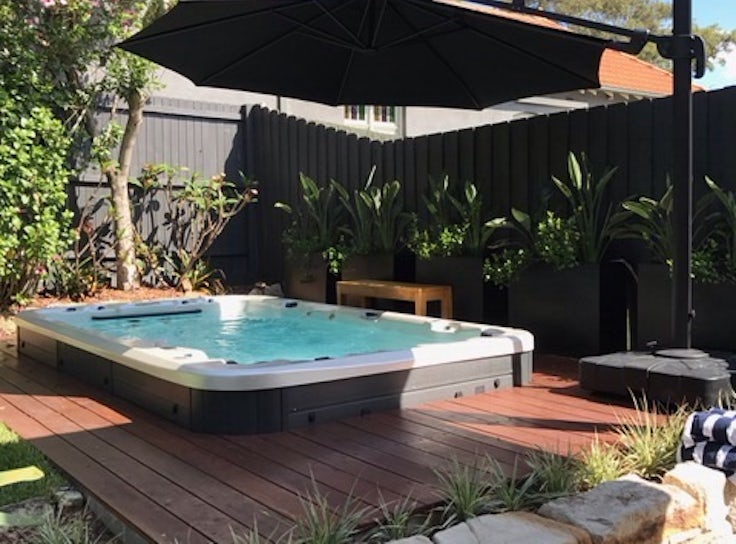 Ensure you shade your spa with a Shadowspec umbrella or Vortex pergola!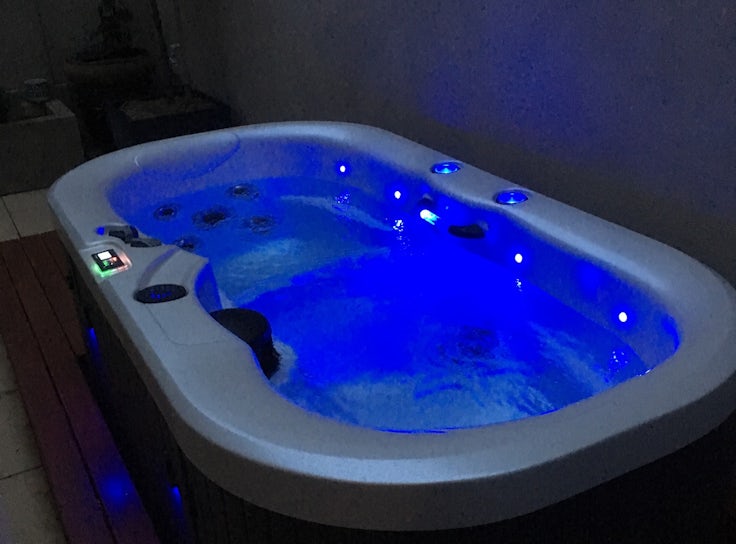 A Gemini Spa Showing Off It's Neon Lights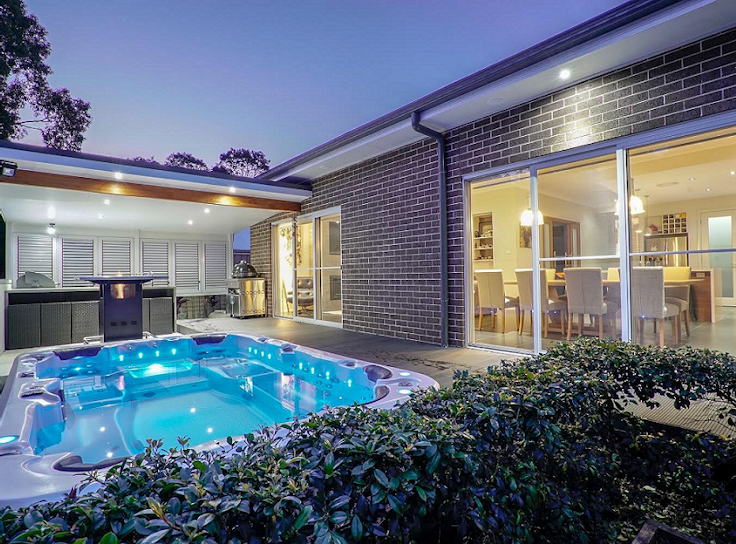 A beautiful Palladium entertaining area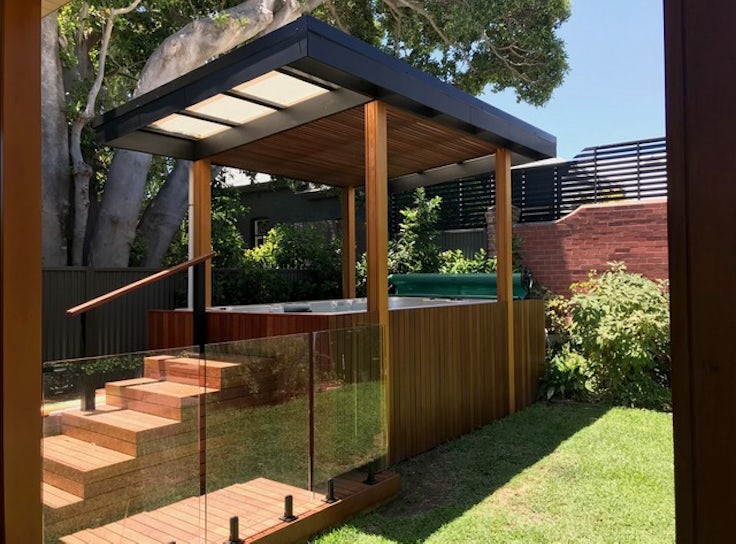 A creative treehut style Aqualounge swim spa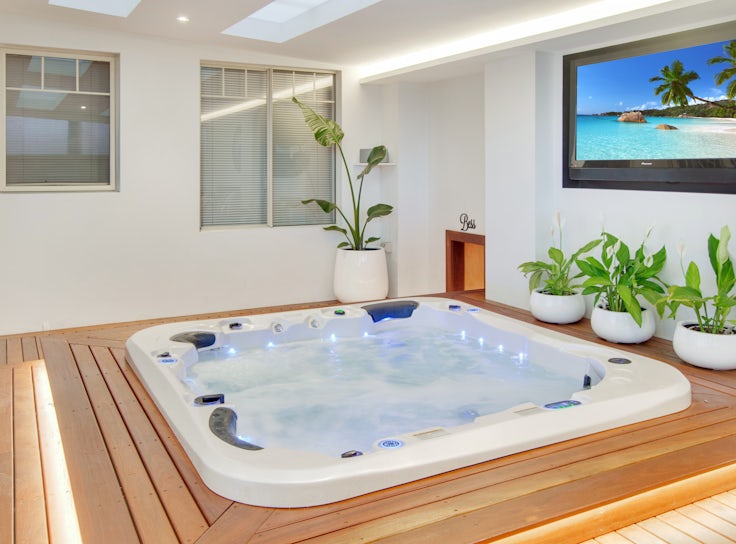 A Cobalt spa sheltered from the weather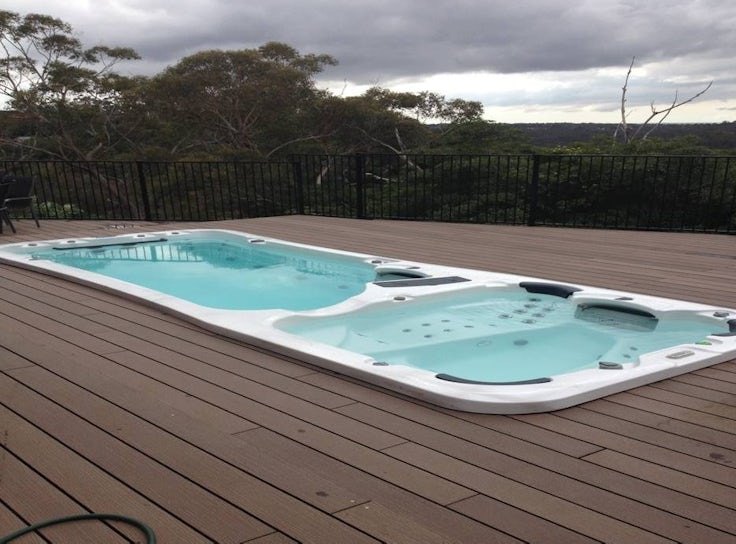 A Hydrozone Swim Spa inbuilt to the deck.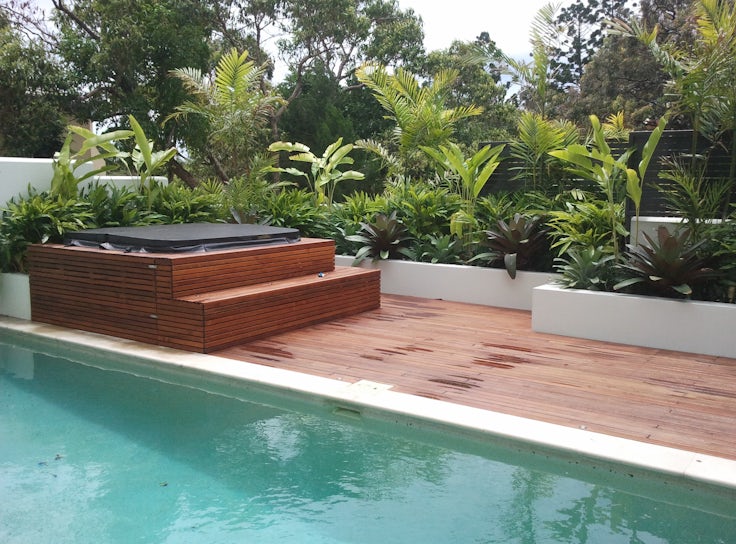 An Eon spa tucked in by the pool.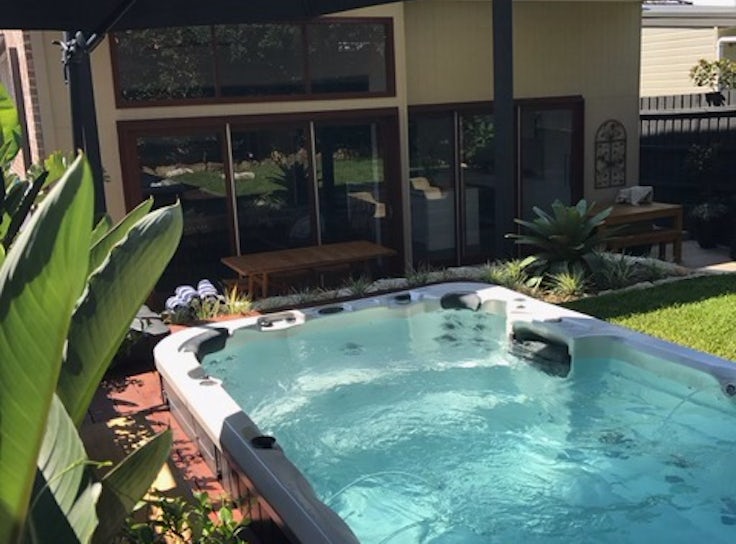 An Aquagym covered by an umbrella.