Outdoor heating
Looking for heating for your backyard, patio, or outdoor area? Want to make your outside area warm and welcoming? Check out our product reviews, comparisons, buying guides, and more on the full range of outdoor heating options.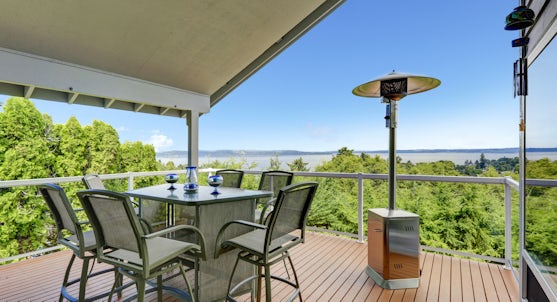 What outdoor heating should I choose in 2023?
When it comes to outdoor heating, there are a whole range of options out there – from outdoor fireplaces to electric or gas heaters, and everything in between. In this article learn about the best top 5 outdoor heater options to compare and consider for your space.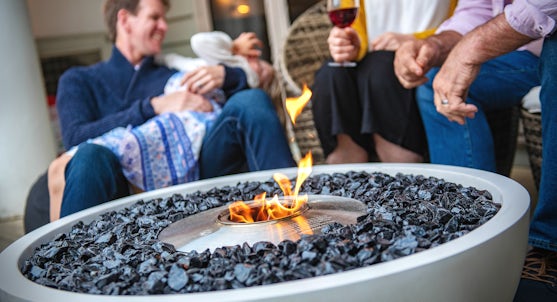 How much does an outdoor heater cost in 2023? (Prices, running costs, pros, cons & more…)
There's nothing better than enjoying the last hours of the day outside on the patio with family – but what about when it's cold?
What is a fire table and should I buy one?
Want a great-looking centrepiece for your outdoor area? How about a fire table? Watch this video to find out if this handy heating option is the right choice for you. In this video, we'll explain what exactly is a fire table and how it works. We'll also compare it with other heating solutions and hopefully, help you decide whether a fire table best suits your needs.
Ecosmart™ Martini 50™ fire table reviewed
Shaken, not stirred? If you are looking for a fire table like that famous secret agent would have, then the sophisticated yet rugged Martini 50™ fire table is worth you investigating further and this short video is the best place to start.
Ecosmart™ Manhattan 50™ fire table reviewed
Are you looking for an elegant fire table and wondering if the Manhattan 50™ is the best fit for you? Watch this short video to answer that question and more.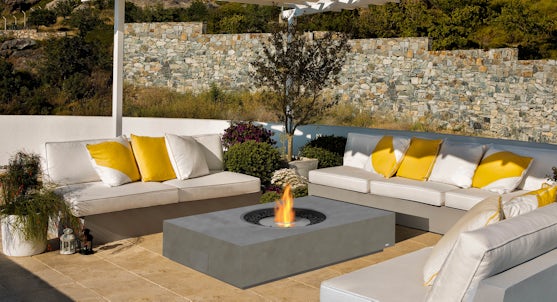 What is a fire table and should I buy one?
Looking for a stylish, versatile and energy efficient outdoor heater in Australia? How about a fire table? In this article and video you will learn about the features and benefits of a fire table and why it could be an ideal heater for you.