Outdoor Lifestyle
Want to create your own outdoor oasis? Here you'll find everything you need to know to make your dream backyard a reality including buying guides, design inspo, product reviews, comparisons, and more!
Featured
Shadowspec Unity™ Duo outdoor umbrella review
The elegant Shadowspec Unity™ Cantilever Umbrella is engineered & hand-built in New Zealand to withstand the harsh coastal environments so you will get years of use. Patent-pending technology makes these umbrellas easy to deploy, reposition and stow away.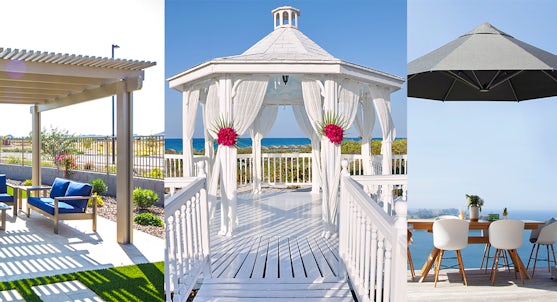 Pergola vs gazebo vs umbrella (Comparison, pros, cons and more)
Thinking about a new shade solution for your garden, deck or patio? Wondering if you should invest in a gazebo, outdoor umbrella or pergola? This article compares options, pros, cons and more.
Turn your backyard into a resort
In this video, George shares how he created a resort in his own backyard complete with the luxury Vortex™ Cobalt™ spa pool. George also explains how having a spa pool with hydrotherapy has helped his wife recover after knee surgery. You'll find this video helpful if you're looking for ideas on how to design your outdoor space around your pool and spa.