Shop spa pools, swim spas, plunge pools in Campbelltown / Gregory Hills
Welcome to our Spa World Campbelltown/Gregory Hills Showroom, where you'll find our full range of spa pools, swim spas, plunge pools, shade and saunas on display.
A spa, pool or swim spa is a great way to relax and bring the family together. Visit our Campbelltown/Gregory Hills Showroom and get expert help and advice from our friendly team. Let us help you find your perfect spa!
Contact Details
Spa World Campbelltown / Gregory Hills
4/2 Holborn Circuit

Gregory Hills, NSW 2557
Opening Hours
Mon - Sat 10.00am - 4.00pm
Sun 10.00am - 4.00pm
Public holidays: 25th, 26th, 31st December 2023 and 1st January 2024 (Closed). Can't make it into our showroom? Please schedule a virtual consultation with our amazing team.
This showroom does not stock spa parts, chemicals or filters. Visit our Parts & Accessories store.
Tour Our Virtual Showroom
Why Spa World?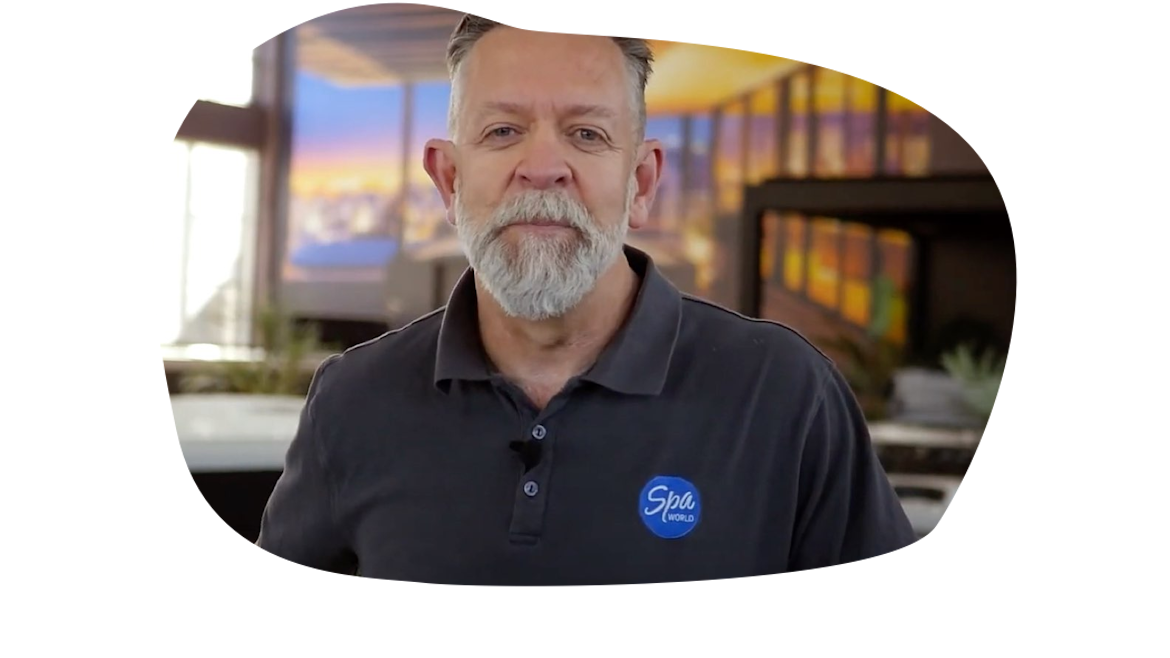 Hi Lillian, A big Thank You for the exceptional service you have provided throughout our purchase of your Swim Spa. From the Expo at Rosehill with your friendly service and detailed product knowledge to organising delivery of the Swim Spa. Customer Service is very important to us when purchasing any product and you excelled.

Peter
Joanne, Thank you for your prompt attention. Spa World have given us the the best service since we purchased the Spa. All of you are always so easy to deal with. To you and all the staff a Campbelltown Spa World and Vortex Spas, I wish you a very happy Christmas and a Wonderful New Year.

Kalie
Thank you Andrew for your after sale contact, its refreshing to receive it. Everything went well with the delivery and all was excellent with the ladies at the Campbelltown store. We had to have the spa connected yet and filled, so hopefully that will not be too far into the future so we can start to enjoy our spa. So far we would be pleased to recommend Spa World to our friends.

Meg and Graeme
Hi Lillian, Just a short note to say how the spa went for our first winter, honestly we basically lived in it, nice 38 degrees, in rain, hail and fog of Canberra. Didn't really pay attention to how cold the temperature dropped and we used it at different times of the day and spent many pleasurable hours in it. So that's winter, of course now we are dealing with summer, different temperature but same story.

Noel and Mandy
View All Testimonials
Meet our team
The experienced Campbelltown / Gregory Hills showroom team are here to help. Book a consultation now for help finding the perfect Spa World products for your lifestyle.
Head of Retail Operations
Donna loves working for a company that promotes "Relaxing". She ensures that customers receive 5-star service and embodies the Spa World's 5 'C's.

Business Development Manager
Dale has been in the spa industry for over 15 years and works closely with our Spa World sales team and wholesale customers. He has a passion for helping people grow their skill sets and reach their full potential.

Sales Consultant
Lillian has been in the business since 2004. From shows to showrooms, she is passionate about how spas change peoples lives and bring so much happiness.

Sales Consultant
Fred has been in the spa business for over 25 years. He has been married for 24 years and has two sons. He enjoys selling and seeing his customers leave the store happy and excited.

Sales Consultant
Dianne has been selling spas for 10 years. She finds happiness in knowing she is helping change people's lives. Work-life balance is important to her and she loves spending time with family and friends.