Spa World Adelaide
Shoppers in South Australia can view the broad range of Spa World products on display in the Adelaide Showroom. The expert showroom team offers service that is second to none for clients from all over South Australia.
Contact Details
Spa World Adelaide
297 South Road

Mile End, SA 5033
Opening Hours
Mon - Sun 10.00am - 4.00pm
Contact us to schedule a virtual consultation outside normal business hours.
Tour Our Virtual Showroom
Why Spa World?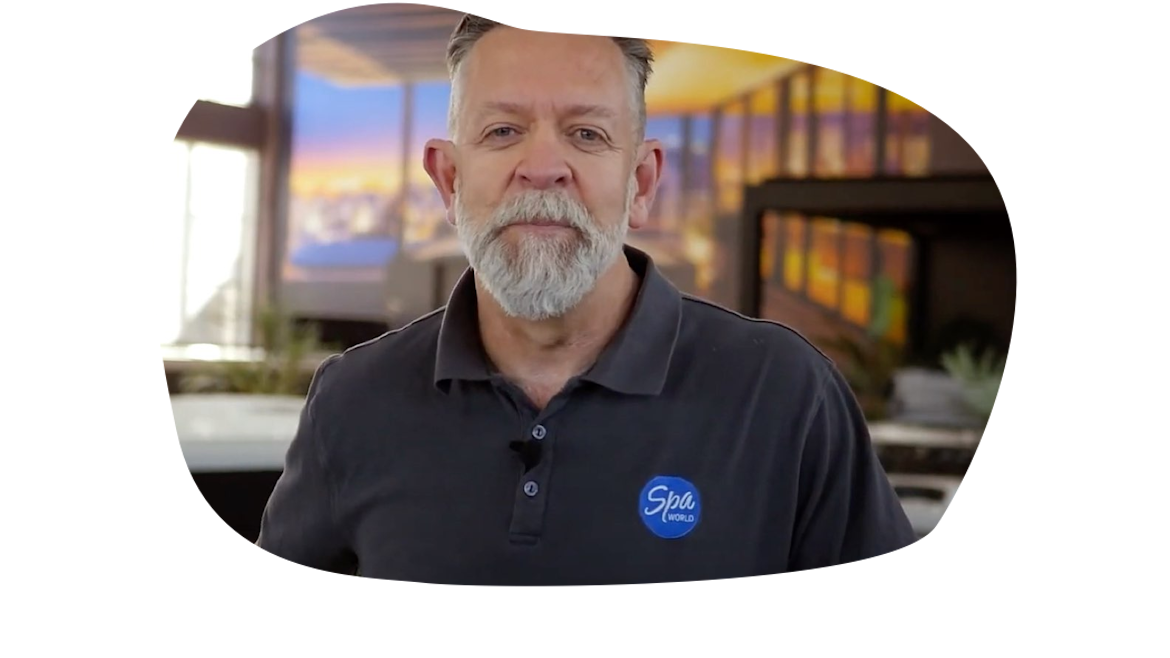 So far I'm a big fan! I get in for at least 20 minutes most days, and I already feel a difference in terms of muscle tone and overall fitness. It's certainly helping with my fibromyalgia.

Matt
Purchasing of the SPA and the Gazebo is one of our best buys. Even on the week-end after all the rain, the spa and the surrounds of the spa were dry. Sunday afternoon we had a relaxing spa with the sun filtering in through the sky light, most enjoyable with a glass in hand.

Gail
We are extremely happy with of purchase to date, I am still a little unsure as to what settings and functions I can use but will attend the store and ask for help if I can't work it out. I will be and have told friends and family about the customer service and excellent product we have received.

Rob
View All Testimonials
Meet our team
The experienced Adelaide showroom team are here to help. Book a consultation now for help finding the perfect Spa World products for your lifestyle.
Retail Manager
Steve is managing our business in South Australia and enjoying his role representing Spa World at numerous shows around the country.
Retail Manager
Harry is based in our Adelaide showroom and has many years of customer service experience. He enjoys jumping in his spa after football to ease his aches and pains.
Retail Manager
Tom is based in the Adelaide showroom. He relishes the opportunity to do shows around Australia and approaches sales with energy and enthusiasm. He brings a wealth of customer service knowledge to his role at Spa World.